I am doing a renovation (with a builder) on a section of my home and this part is over 80 years old so there is a buildup of paint on some large window sills.

I had your product on hand and had some Motsenbockers we had purchase for the EZ project. I sprayed the Lift-Off on the wood sills first (their gel is very thick to spray well) which had many layers of paint and found it was not that effective at bubbling or removing the paint. Then I put on MAX Strip and it did a great job quickly. Much better at removing the paint layers. I also used it on the metal handrail on a spiral staircase and again EZ did a great job but what a mess with all that black paint I was removing. I have used it several times now with great results.

This is the first time though I removed anything from metal with EZ and had great results.  I Have used a lot of strippers over my life (mostly the Zip strip skin burning ones) and having something without the fumes and the skin burns, that is effective is really a treat. It has become the new standard for me.
"I just bought an 1800s house and pulled up the carpet to find the original wood floors – covered in splatters of old paint as if the person who put in carpet didn't care about protecting the wood when they painted the walls and ceiling. This product worked great for getting those splatters up! We didn't want the gel to take all the stain and everything up off the floor, so we modified the instructions for our purposes.

We brushed a thin layer over a 2ft long, 1ft wide section. We let it sit for 15 minutes. Then we came in with water and a wash cloth and scrubbed it all up. We used a small wire brush or a putty knife occasionally, but mostly it came up with water and a rag. The product states water deactivates the thinner, which is what we wanted it to do.

Very pleased with the product and price! Would absolutely buy it again.
"
"I'm so happy I found this product. I had my didn't know how it would work but I just followed the instructions and was happy when my 20 year old table was stripped with little effort. I was surprised that it didn't bubble and thought it wasn't working, but I did a little test scrape and the paint came right off. Very impressed with the product and the odor was very mild."
"I bought 2 of the Max Strip 32 oz paint and varnish stripper to remove 5 different types and layers of paint on a vintage dresser from the 1920's. Most of the paint has been removed (minus crevices). Which I have the second bottle for that! It works great! Will recommend!"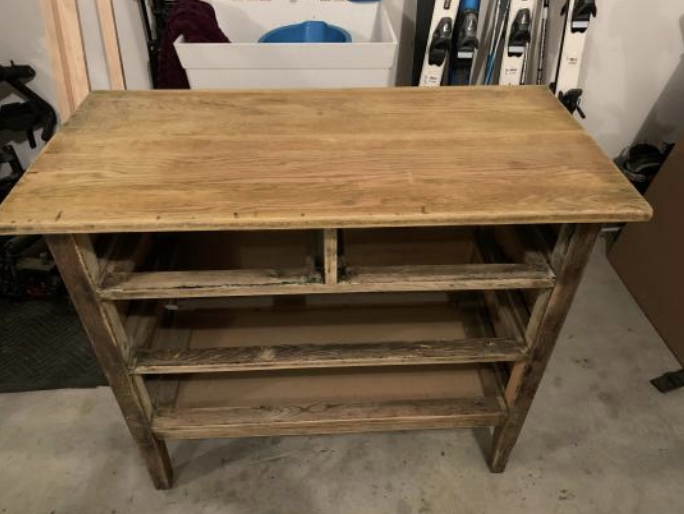 "I have serious issues with chemicals of all kinds, I read your labels and thought I would give it a try. Loved the results from stripping a cabinet over 100 years old. Here is pictures of the results."
"Great product! Works amazing, simple directions, easy to remove years of varnish/lacquer/ polyurethane on my doors."